Alex Clark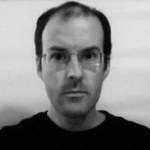 Alex Clark is President and co-founder of ACLARKNET LLC.

He has a Bachelor of Science in Computer Science from Loyola University in Maryland and has worked as a Network Engineer, Software Engineer, Systems Administrator and Technical Team Leader since May 1998.

He is also President & Executive Director of DC Python, a non-profit organization he co-founded to promote and support the use of Python software in DC.