Building a Multiconference Solution on Plone 5.2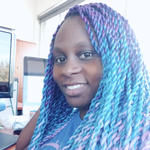 Length:
Long Talk
Target Level:
Intermediate
Target Audience:
Integrator
,
Developer
In this talk, we explain the work Six Feet Up did for Sandia National Laboratories building a Multiconference Event Management System in Plone 5.2 and how the client requirements and planning informed the engineering and development of the Multiconference solution. Sandia National Laboratories conducts thousands of trainings and large-scale conferences annually world-wide. While they were already using Plone sites, they could greatly benefit from a repeatable solution that allowed users with little technical skill to create and host their own event websites.

The Multiconference system allows end users to easily create pre-configured, yet customizable conference sub-sites housed within a parent Plone site. Within a sub-site, Conference organizers can manage attendee registration and approval as well build out the details of their event with built-in contents-types and automated processes to aid them. We will also discuss the collaborative process between the Plone developers and the end users to conceptualize an ideal solution for their use-cases, and provide details about the functionality developed to meet these needs.
When:
From

12/7/20 3:55 PM

to

12/7/20 4:40 PM CET —
Download iCal