Traveling through time and place with Plone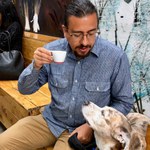 Length:
Long Talk
Target Level:
Intermediate
Target Audience:
User
,
Developer
Pleiades (https://pleiades.stoa.org) is a community-built gazetteer and graph of ancient places, built using the Plone content management system. It publishes authoritative information about ancient places and spaces, providing services for finding, displaying, and reusing that information under open license. Pleiades development started in 2006 and went to production status in 2010. The site continues to serve scholars, students, and enthusiasts around the world today. This case study will present the history and major milestones the project has seen. We will emphasize unique features like customizations for geospatial content, maps, and data serialization; modeling of uncertainty and unknown geometries; and bibliographic data management.

Co-presented by Tom Elliott (New York University), the long-time project director, and Alec Mitchell (Jazkarta, Inc.), a long-time lead developer on the project, this talk will also address the reasons for choosing and sticking with Plone, as well as expectations for future work.
When:
From

12/9/20 3:00 PM

to

12/9/20 3:45 PM CET —
Download iCal