Getting started with your Plone site
Content Management Principles for Plone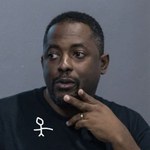 Prerequisites:
A basic understanding of how to use a web browser. Some experience with word-processors and document management is helpful.
What you will learn:
in case you are unsure about any of these terms we will do a quick review BEFORE going on to the rest of this workshop
A little background, Principles & concepts, Logging in & out, preferences and password management, Folder management and the basic publication workflow. We will not look at theming or customisation.
Things to bring:
An open mind, a reliable computer and your full attention.
Watch the Video
When:
From

12/6/20 3:00 PM

to

12/6/20 7:00 PM CET —
Download iCal